30HR Yin Yoga Teacher Training
"Silence is the language of god, all else is poor translation." Rumi
Thursday 14th – Sunday 17th July 2022
Thursday 10th – Sunday 13th November 2022
Luna and Wolf Studio, Exeter, Devon
Yin is becoming increasingly popular in the yoga world. We are currently over-dominant in Yang (dynamic/strong) asana practice and practitioners are beginning to realise the need for its complementary Yin (restorative/gentle) practice with all the benefits it has to offer.
The Gem Yoga Yin training course will cover the breakdown of Yin asanas, how to plan Yin classes, anatomy, understanding of fascia and its relationship to the Chinese medicine meridian system.
About your tutor:
Gemma Williams has been teaching yoga since 2008. She has travelled extensively to learn from different yoga backgrounds. She is registered with the Yoga Alliance, is an experienced advanced teacher (E-RYT 500) and a Yoga Alliance continuing education provider (YACEP). Gemma's approach to teaching is fun, compassionate and inspiring. She will guide and support you through your individual yoga journey and take you deeper into the practice.
Certification and Accreditation:
Yoga Alliance registered teachers will receive 30 CPD hours Yin Yoga Teacher Training
Upon successful completion of the course you will receive a Yoga Alliance registered certificate from Gem Yoga
COURSE CONTENT
Deepen your own personal asana practice
History of Yin yoga
Learn the fundamental Yin postures, modifications and their contra-indications
The use of props to maximise comfort and relaxation of muscles and facia
Planning and teaching a variety of Yin flows
Understanding the body's facia
Myofascial release techniques
Introduction to the Chinese meridian system
How to lesson plan a Yin yoga class focusing on different meridians
Restorative poses, breathing, mindfulness and relaxation
Stress and the nervous system
Shoulder and hip anatomy
The body's energetical chakra system and its relationship to our physical, emotional and mental bodies
Guidance for Yin practice and teaching
Course pre-requisites:
200HR yoga teacher training or equivalent
L3 YMCA awards fitness qualification – yoga
*If you are not a yoga teacher, but still want to come along for the experience, you can. However, you will not receive a certificate.
Location:
The Dutch Barn, Dawlish Road, Exeter, EX2 8XW
Schedule:
Thursday – 9am – 4.30pm
Friday – 9am – 4.30pm
Saturday – 9am – 4.30pm
Sunday – 9am – 4.30pm
(times TBC due to working around studio timetable – they will only differ slightly)
Investment: £495
"I've just completed my Yin Yoga Teacher Training with Gemma and enjoyed the course so much. Gemma is a book of knowledge and a lovely person. She's very good at teaching in a way that is accessible to everyone. Highly recommended!"


Kristal Jacovides, Brighton
"I recently completed Gemma's amazing Yin Yoga Teacher Training. Gemma is truly inspirational, a great teacher who really personalises her training and explains things incredibly clearly. I learned so much more than Yin yoga."


Sam Goddard, Hove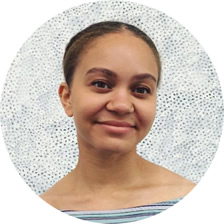 "During the Gem Yoga retreat I learnt about joint stability in arm balancing poses and the benefits of Yin. I loved the feeling of a daily yoga practice; it has helped open my upper back and the muscles next to my spine from the Yin."


Dorothea Manolopoulos, London
Join the Gem Yoga Tribe! Sign up today to receive your FREE chakra balancing meditation from Gem Yoga: