Gem Yoga 300HR Yoga Teacher Training
"Yoga is the journey of the self, through the self, to the self." – The Bhagavad Gita
300HR Yoga Teacher Training –  Buckland Abbey, Devon and Penzance, Cornwall
May – December 2024
Take your yoga practice, teaching ability and inner exploration to the next level with our 300HR Yoga Teacher Training course. Whether you want to expand your teaching skillset, deepen your own practice methods, develop creative lesson planning or build on experience gained on other yoga courses, this program is for you. This course will enable you to feel confident offering hands on adjustments and assists, supporting your students with different needs and postural imbalances, and offering clear and precise dynamic alignment instructions. You will explore ancient yoga philosophy texts and cover a variety of yogic practices and understand how to adapt practice for different populations.
The Gem Yoga 300HR Yoga Teacher Training course will take place at beautiful locations in Devon and Cornwall. The seven monthly training weekends and the five day Yin Yoga Teacher Training module will be held at The Cider House at Buckland Abbey, tucked away in the 700 acre National Trust Estate on the fringes of Dartmoor. Take time to explore beautiful country walks on your breaks, and maybe a dip in the river! We will then finish the course with an eight day residential stay at the stunning retreat centre, surrounded by ancient woodland, of Rosemerryn Woods in Penzance, Cornwall, allowing time to integrate and deepen your experience. Explore the majestic coves and beaches of south Cornwall and ancient stone circles.
The course has space for ten students. You will learn in a relaxed, fun, inspiring environment and be fully supported from the beginning to the end of your journey, and beyond.
Along with face to face training we will also connect online to deepen our learning experience between training days via zoom. This will include the course syllabus, yoga philosophy and business mentoring with Gem to help you on an individual level with your practice and business.
The 200HR YTT is a foundational level training to open you to the world of yoga. The 300HR YTT takes you deeper into the unfolding and uncovering of yourself and the yogic teachings, to develop your practice and teaching experience.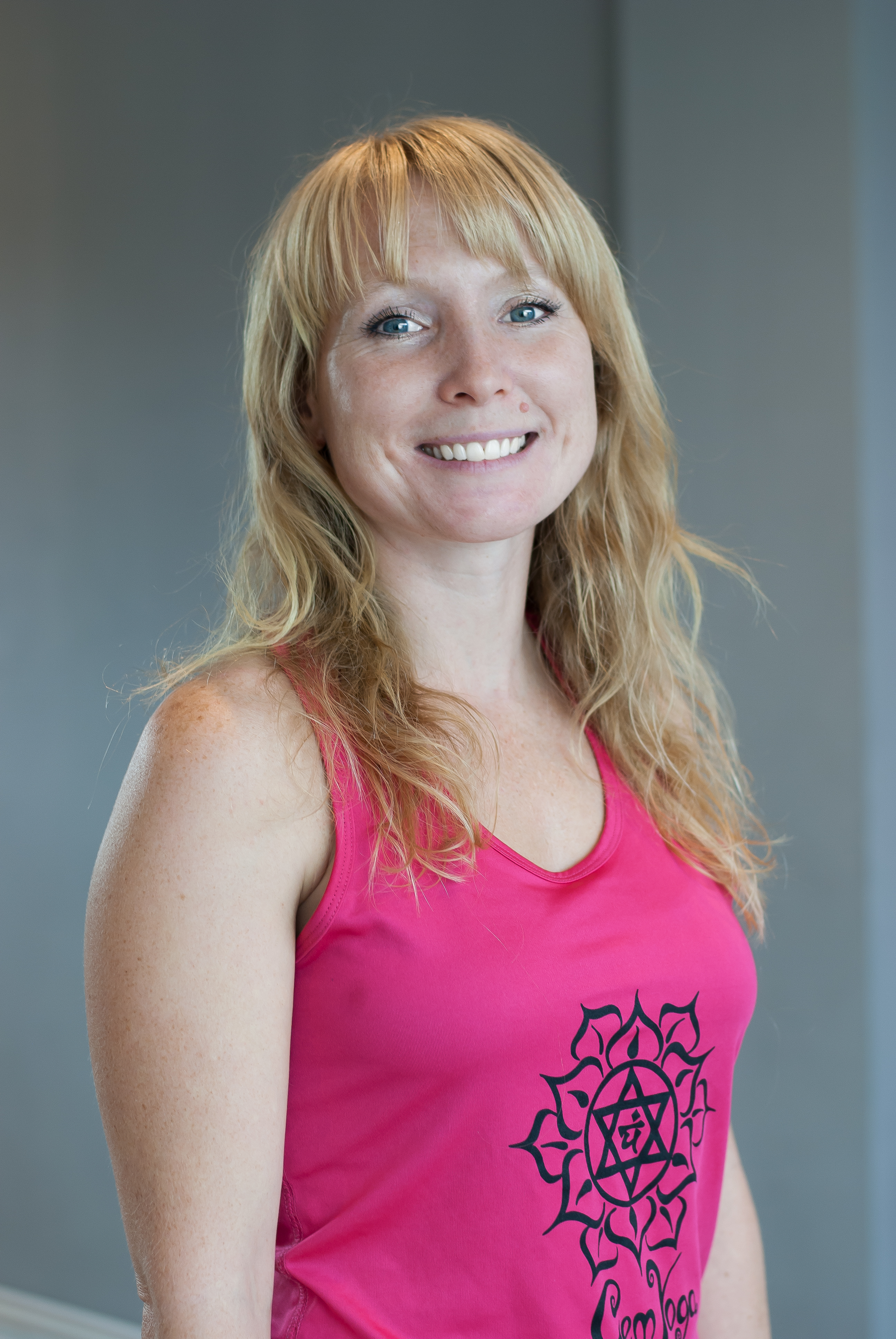 About your tutor
Gemma Williams has been teaching yoga since 2011, and practicing since 2001. She has travelled extensively to learn from different yoga backgrounds. She is registered with the Yoga Alliance, is an experienced advanced teacher (E-RYT 500) and a Yoga Alliance continuing education provider (YACEP). Gemma's approach to teaching is fun, inspiring, compassionate and supportive. She will guide and support you through your individual yoga journey and take you deeper into the practice. Gemma also has a background in a range of massage therapies, personal training and is a reiki master.
COURSE CONTENT
Deepen your personal practice
Meditation, pranayama, mudra and mantra
Deeper study of asana
Adjustments and assists
50HR Yin Yoga Teacher Training
Astanga and Vinyasa
Advanced lesson planning
Functional Anatomy
Deepening Yoga philosophy
Study of Yogic texts
Ayurveda principles and practice
The Energy Body
Adapting Yoga for Women's Health
Menstrual awareness and practice
Restorative and Yoga Nidra
Experience Sound Healing
Support with 121s, workshops, courses, retreats
Business development and mentoring
Yoga and business ethics
300HR GEM YOGA TEACHER TRAINING SYLLABUS
ASANA DEVELOPMENT: Daily morning vinyasa classes will demonstrate dynamic sequencing to achieve peak postures and evolve your understanding of the asana awareness in your body, observing the daily shifts and balancing your energy body. You will also cover and practice Ashtanga and Yin yoga. There will also be advanced asana breakdown workshops covering: traditional asanas, alignment focus, function and form, inversions, transitions, safe back bending. Exploring and deepening your Sadhana (personal practice) will be a main focus. We will cover traditional asanas and have fun exploring advanced asanas like Adho Mukha Vrksasana (Handstand), Kapotasana (Full Pegion backbend), Pincha Mayurasana (Forearm Balance), Sirsasana variations (headstands) and many more!
MEDITATION, PRANAYAMA, MUDRA AND MANTRA: Daily morning practice. Exploring a variety of meditation, pranayama techniques, mudras and mantras. Self-exploration of a meditation practice. Expanding awareness of your pranic body through pranayama. Using mudras and experiencing their energetic effects. Learn to sing mantras and experience the spiritual and transformation effect on the body and mind.
TEACHING METHODOLOGY: Building upon your previous knowledge you will learn to plan and teach safe progressive advanced classes. You'll be encouraged to develop your unique voice and style as a yoga teacher. Teaching methodology sessions include: advanced sequencing for Vinyasa flow, instructions, relaxation techniques, demos, prop use, corrections and modifications. You will regularly teach each other asana practices and teach your planned lessons to the group.
FUNCTIONAL ANATOMY: Understand the body's mechanics and functional movement patterns. Learn basic body systems, muscles and bone structures relative to teaching yoga asana and aiding your student's individual needs. Learn how to modify asanas and how to assist students with areas of weakness. You will understand the importance of anatomical healthy movement patterns and how to assist your students appropriately planning classes and 121s. We will also cover fascia and it's relationship with the mental, emotional and energetical bodies.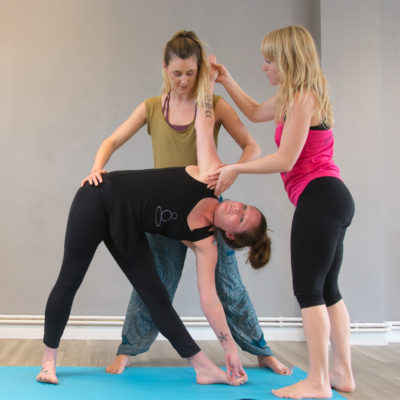 ADJUSTMENTS: Build upon your current level of adjustments and hands-on assists with your students. Over a few workshops and practicing whilst others are teaching you will become confident on appropriate hands-on assisting in classes and your 121s.
YOGA PHILOSOPHY: We will explore the ancient Vedic texts: Upanishads, Pradapika, Bhagavad Gita, Patanjali's Yoga Sutras, Astanga Yoga and tantric texts. We will discuss how their wisdom can be incorporated into our daily lives and to deepen our practice.
SANSKRIT: Develop your understanding of the ancient healing language with Ale Manning. Ale will break down asana names helping us to understand the language and pronunciation of Sanskrit.
THE ENERGY BODY: You will expand our understanding of yogic energy body philosophy covering: Traya Sharira (The 3 bodies), Pancha Vayus and Pancha Upa-Prana Vayus, Prana and the Elements, Chakras, the Aura, Nadis, The Three Granthis (3 physic knots). You will learn ways to ground, balance, cleanse and protect your energy system. Become more aware of emotions and trauma held in the body and in the chakras, making classes safer and more accessible.
AYURVEDA: Build upon your knowledge of Ayurveda and how to implement Ayurvedic practices into your life according to your dosha type. We will cover: the Samkhya story of creation, The Five Great Elements, Balancing individual dosha types (through food, lifestyle habits, herbs, oils, yoga practices), Prakruti (genetic dosha) and Vikruti (manufactured dosha), The 6 Rasas (Tastes), The Dhatus (seven supporting tissues of the body), Six stages of Disease, Purvakarma (First action/preparing the body), PanchaKarma (Five actions), Marma points, Ayurvedic daily cleansing practices (eg. tongue scrapper). We will also look at how Ayurvedic principles can be applied to classes, 121s and workshops.
WOMEN'S YOGA: We will explore adapting practice around the needs of the menstrual cycle and menopause moving through the inner seasons. Understanding the wisdom of women's yoga, whether one is a womb holder or not. Learn about the feminine archetypes and the deep wisdom, insight and vitality of the womb, or womb space. Learn to develop your own intuition, creativity, connection to your self and the Earth, and to deeply nourish your body. You will learn to support the needs of your pre and post-natal students. Learn about working with the lunar cycle and incorporating it into your practice.
RESTORATIVE YOGA & YOGA NIDRA: You will explore restorative yoga practices and yoga nidra at a deeper level through practice, teaching and learning more about restorative yoga and restorative asanas. We will also learn more about the nervous system.
YIN YOGA: A 5-day 50-HR module covering the breakdown of Yin yoga asanas, how to plan appropriate Yin yoga classes, anatomy relating to Yin yoga, understanding of fascia, an introduction to Traditional Chinese Medicine and the meridian system, the yogic energy body and how our emotions are stored in our tissues. A 5-day deep dive into all things Yin. You will be qualified to teach Yin Yoga. You can find out more about the content of the 50HR Yin Yoga Teacher Training module here.
SOUND HEALING: Introduction to sound healing with Ale Manning. Ale will lead a sound bath for us to experience. Ale will share the benefits of sound healing and demonstrate the use of windchimes, Tibetan singing bowls, crystal singing bowls and tuning forks.
YOGA BUSINESS, ETHICS & MENTORING: Learn practical tools to help you run a successful business as a self-employed yoga teacher. We will cover: business structure (121s, classes, workshops, courses, retreats), accounting, marketing, admin, time management and social media. We will look at your current limiting beliefs, to move towards a life of financial freedom and abundance consciousness, in alignment with your truth. We will also cover: student relationships and community, understanding the value of teaching yoga as a service and being of service to others (seva), the role and responsibilities of a Yoga Teacher, Yoga Equity and Inclusivity. Mentoring will be a big part of this course, supporting you wherever you are on your yoga journey and in your yoga business. Gemma will be there to support and guide you the whole way through. If you are wanting help with your yoga business Gemma will do all she can over the 8 months to support to where you want to be as a Yoga Teacher. You can find out more about mentoring with Gem here.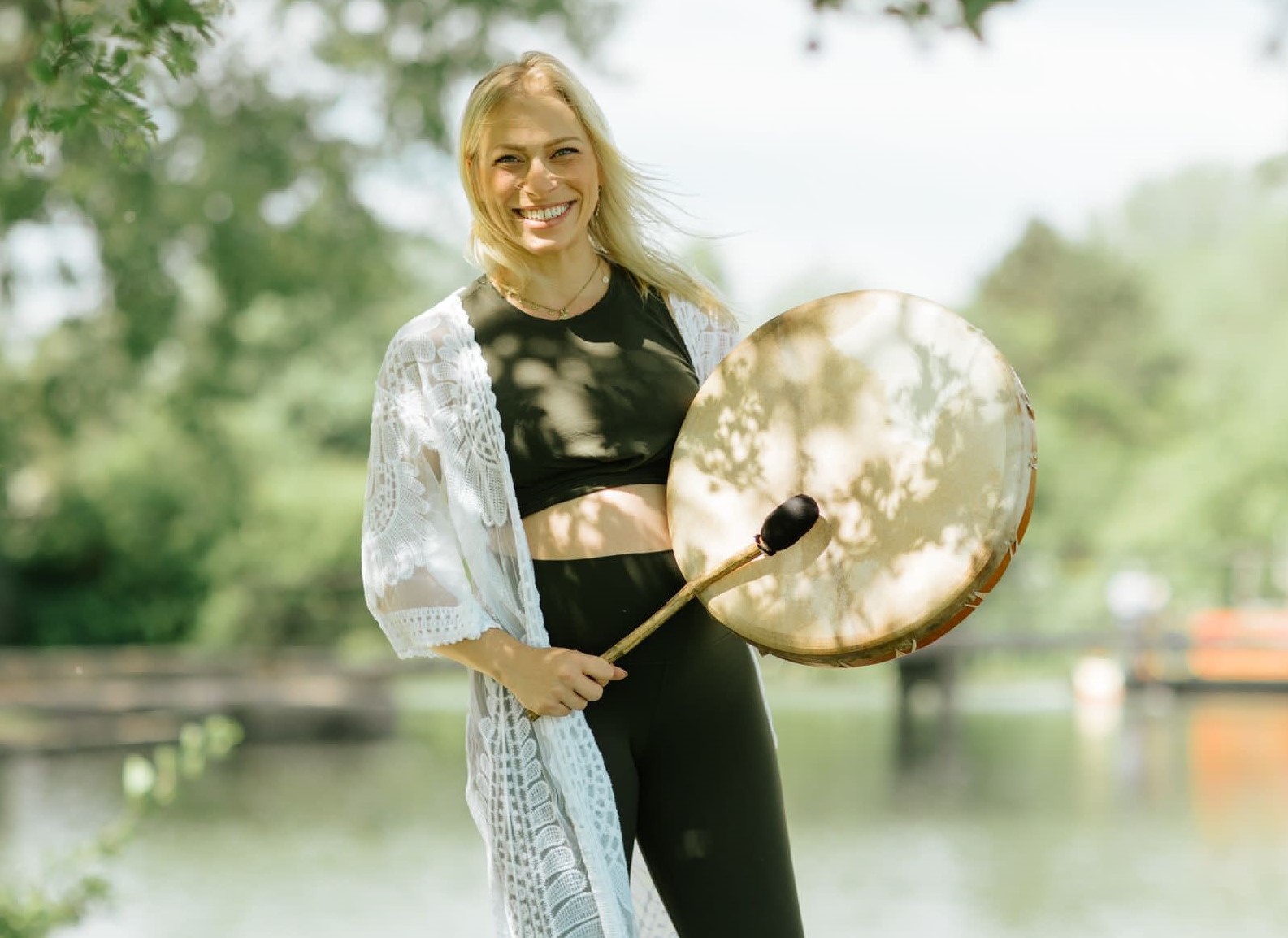 Ale Manning of Yoga Squirrel will be sharing her wisdom and passion of sound healing, yoga philosophy and sanskrit. Ale lives in Tavistock, Devon and also runs a yoga studio in Oxford. Ale teaches vinyasa yoga and offers deep nurturing sound healing 121s and sound baths using gongs, singing bowls and other instruments. Ale is passionate about yoga philosophy and will also be leading a workshop on The Bhagavad Gita sharing her insight and wisdom.
Example Schedule:
7 – 9am – Meditation, Pranayama, Mantra, Asana
9 – 10.30am – Breakfast
10.30am – 1.30pm – Asana Breakdown Workshop
1.30 – 3pm – Lunch
3 – 5.30pm – Anatomy / Philosophy
5.30 – 6pm – Yoga Nidra / Restorative / Yin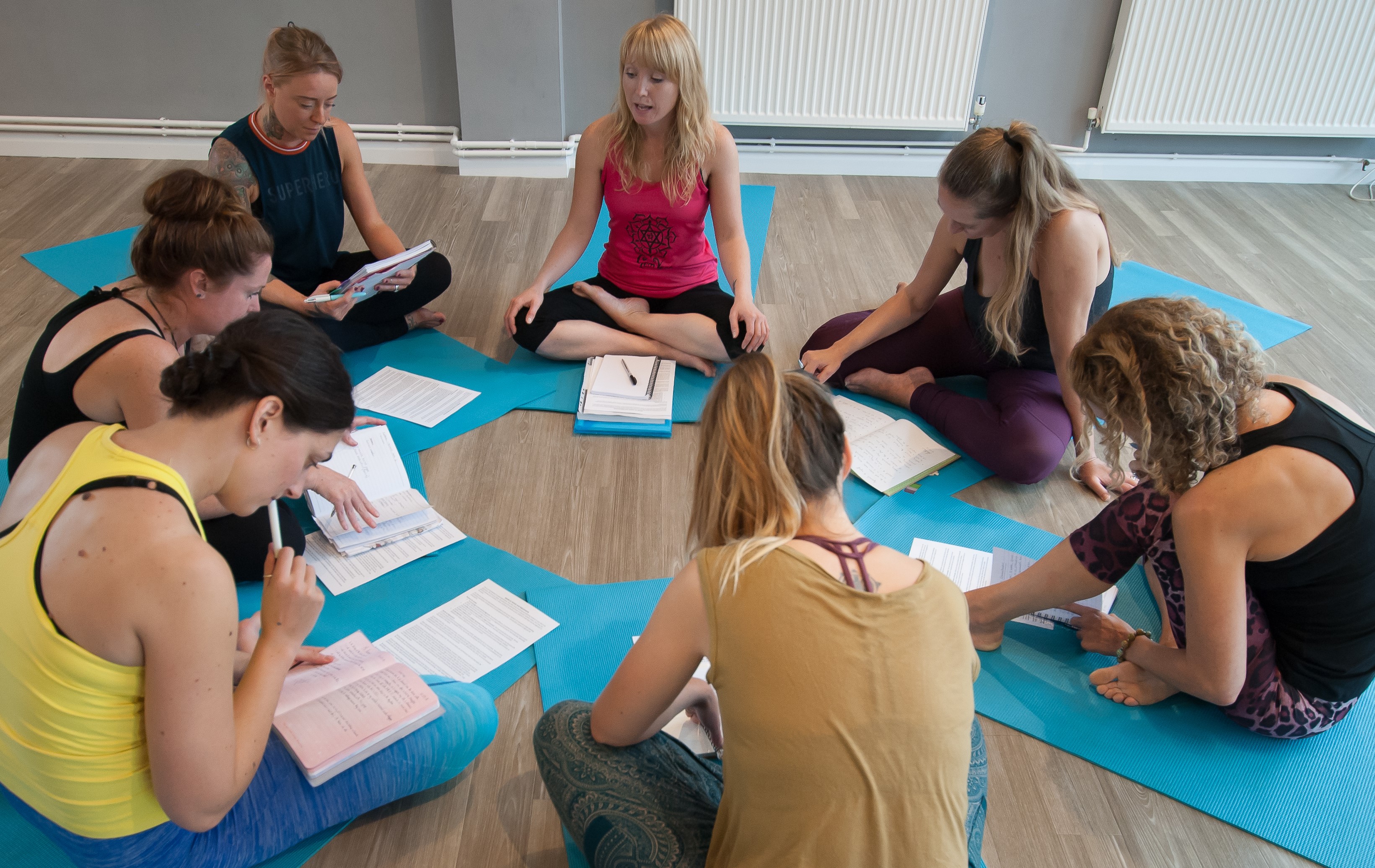 Training Dates 2024:
11th 12th May – training weekend 7am – 6pm (Personal Practice)
8th 9th June – training weekend 7am – 6pm (Advanced Asana & Lesson Planning)
13th 14th July – training weekend 7am – 6pm (Ashtanga Yoga)
10th 11th August – training weekend 7am – 6pm (Yoga Anatomy)
7th 8th September – training weekend 7am – 6pm (Philosophy, Ayurveda, Sound Healing)
12th 13th October – training weekend 7am – 6pm (Tantra, Energy Body, Women's Yoga)
23rd – 27th October – 5 day Yin Training 9am – 6pm
9th 10th November – training weekend 7am – 6pm (Restorative, Yoga Nidra, Mantra, Sound Healing)
Sat 30th November 4pm – Sat 7th December 11am – 8 day residential at retreat centre (Teaching & Adjustment practice)
Zoom lessons: There will be one 2-hour group zoom session and nine 4-hour group zoom sessions over the course. The zoom sessions will either be Monday, Tuesday or Thursday evenings 5-9pm. Nearer the time the zoom sessions will be scheduled to be as convenient as possible with everyone on the course. You will also receive a 1:2:1 zoom session with Gemma.
Weekend Training and Yin Training Location: Cider House, Buckland Abbey, Yelverton, Devon, PL20 6EZ
8-Day Residential Training Location: Rosemerryn Woods, Lamorna, Penzance, Cornwall, TR19 6BN
Eligibility: Prospective students must fill out a course application form and have an interview with Gemma, before accepted on to the course, to make sure the course is right for you and you are right for the course. You must have completed a 200hr YTT and have your certificate as proof.
Assessment: You must have full attendance of the course. There will be written assignments on the yogic ancient texts and advanced lesson planning. You will practice teaching and adjusting and Gemma will give feedback and support to develop you as a teacher.
Certification: Upon successful graduation from the Gem Yoga 300HR Yoga Teacher Training program, participants will be eligible to register with Yoga Alliance, or other accreditation board, as a 500HR Registered Yoga Teacher.
Investment: £3,995 (EARLYBIRD £3,795 until 31st Dec 2023) *£500 deposit required when booking *Payment plans available to finish on 1st Dec 2024
Accommodation: 
Our training days at the Cider House of Buckland Abbey offer accommodation options for those that want to stay on site. If you are interested in this option please discuss with Gemma to find out about prices. There is the option of staying in a beautiful luxury room at the Cider House. Staying at Cider House is an indulgent, relaxing experience with beautiful surroundings both inside and out.
Or you can spend a night glamping under the stars in a tranquil rustic Sheppard's Hut. Buckland Abbey offer a pair of oak clad, hand crafted, true to tradition and yet exquisitely bespoke fabulous Shepherd's Huts.
Accomodation at Rosemerryn Woods for the 8-day residential is included in the price.
I am honoured to walk this journey with you deeper into your yoga practice and your journey as a yoga teacher. The 200HR YTT is a door opening into the world of Yoga and supports you with confidence to teach yoga in your unique way. It is also, for most, the beginning of a deep healing, or soul journey unfolding. The 300HR YTT is a more in depth training to connect deeper with the yogic wisdom, philosophy, practical application and to support your students further.
We will progress your current teaching methodologies, lesson planning, appropriate hands-on adjustments and understanding of anatomy appropriate to individual student's needs. We will delve deep into the ancient philosophy of the Vedas and bring their wisdom to light by implementing them into our daily lives. We will look at a variety of yogic practices and purification practices to advance our journey together.
Before, during and after the course I am there to support you with my full commitment to your journey. I will share my knowledge, passion and love of yoga to the best of my ability.
Namaste, Gem
*You are responsible for your own body. Gem Yoga Teacher Training is not liable for any injury you may receive during the course.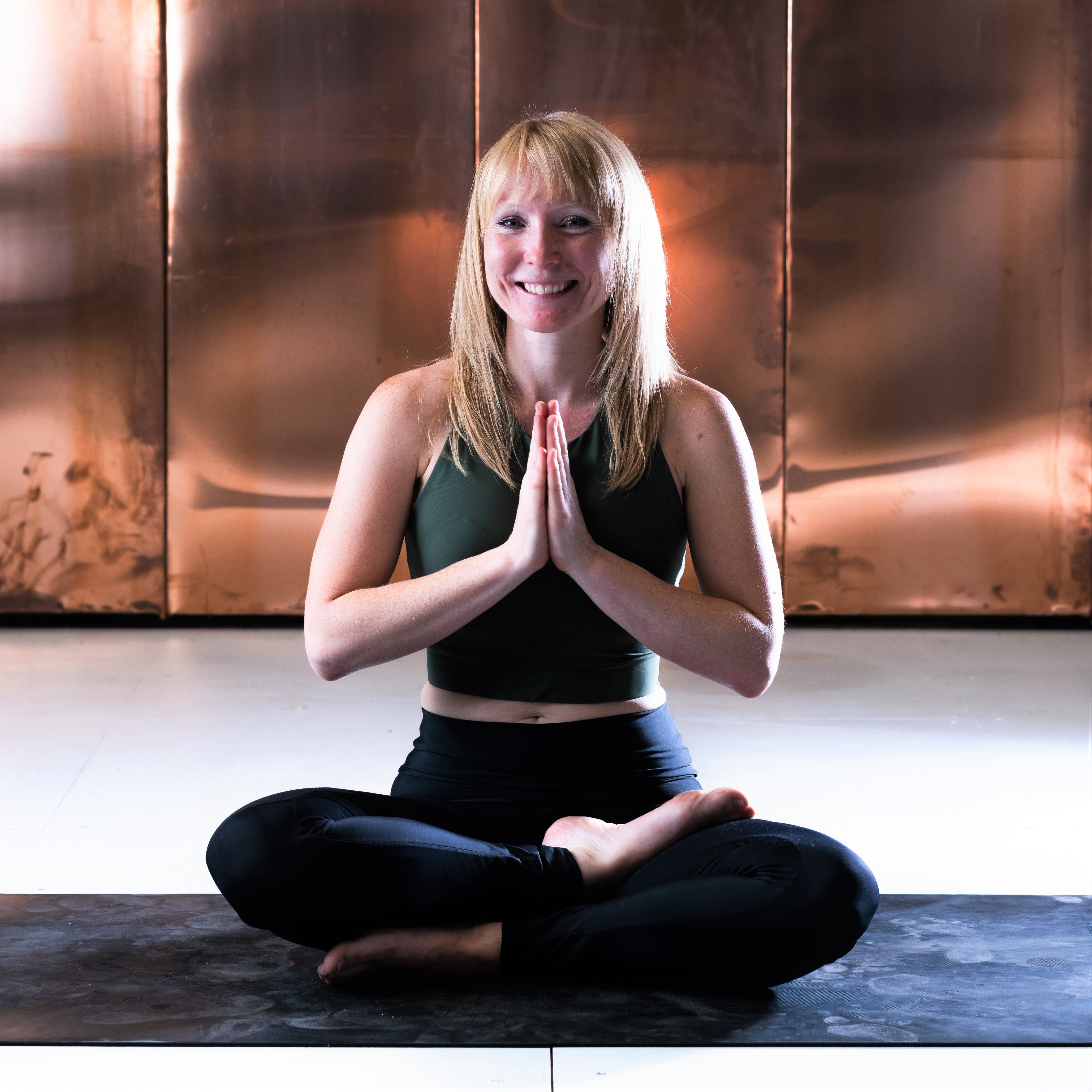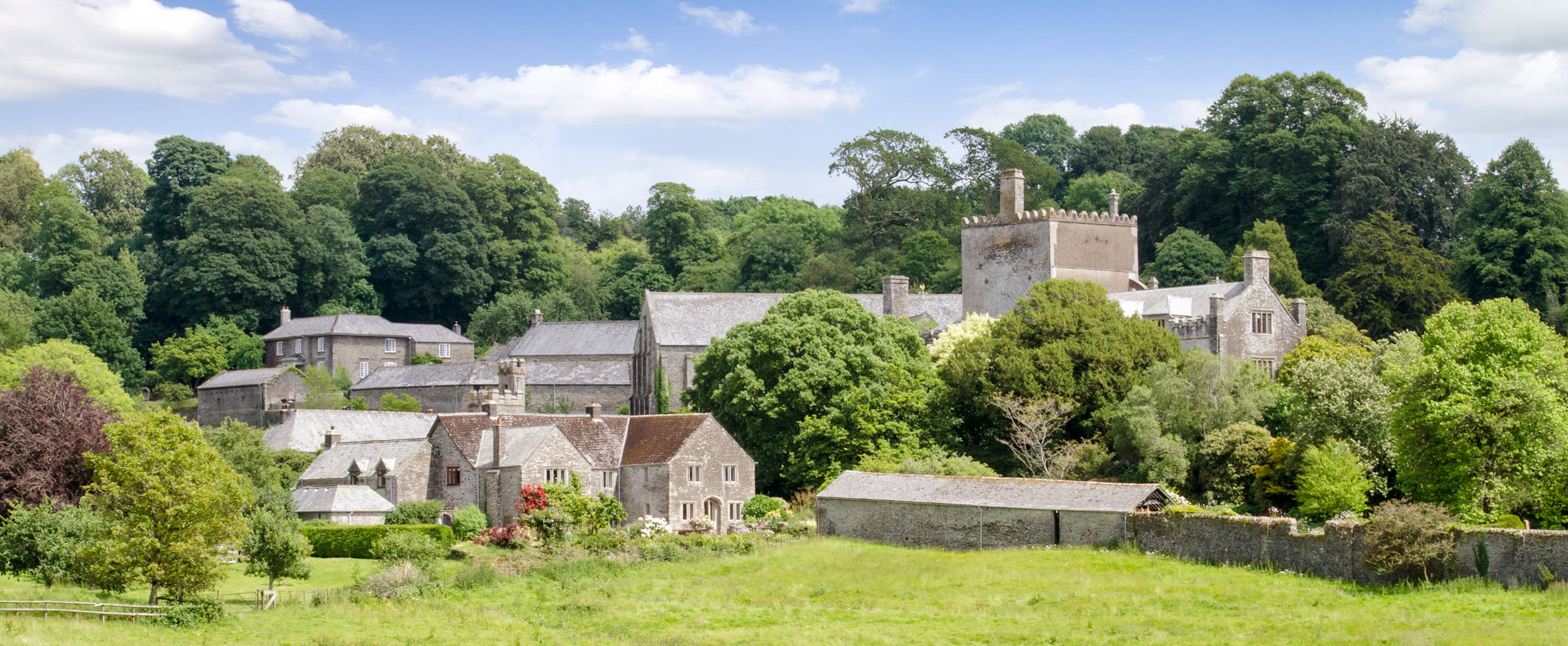 Rosemerryn Wood, Cornwall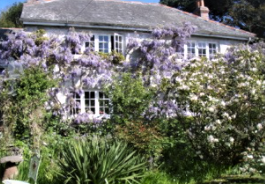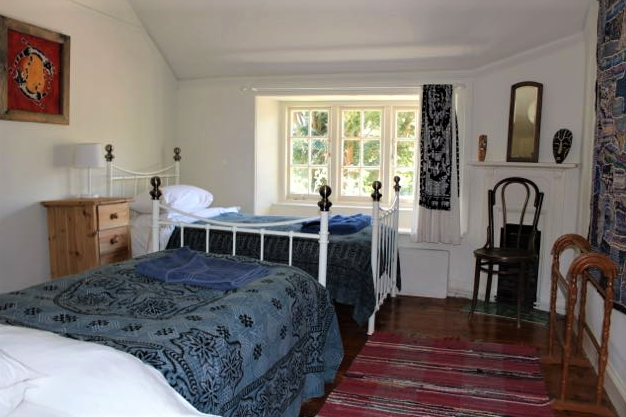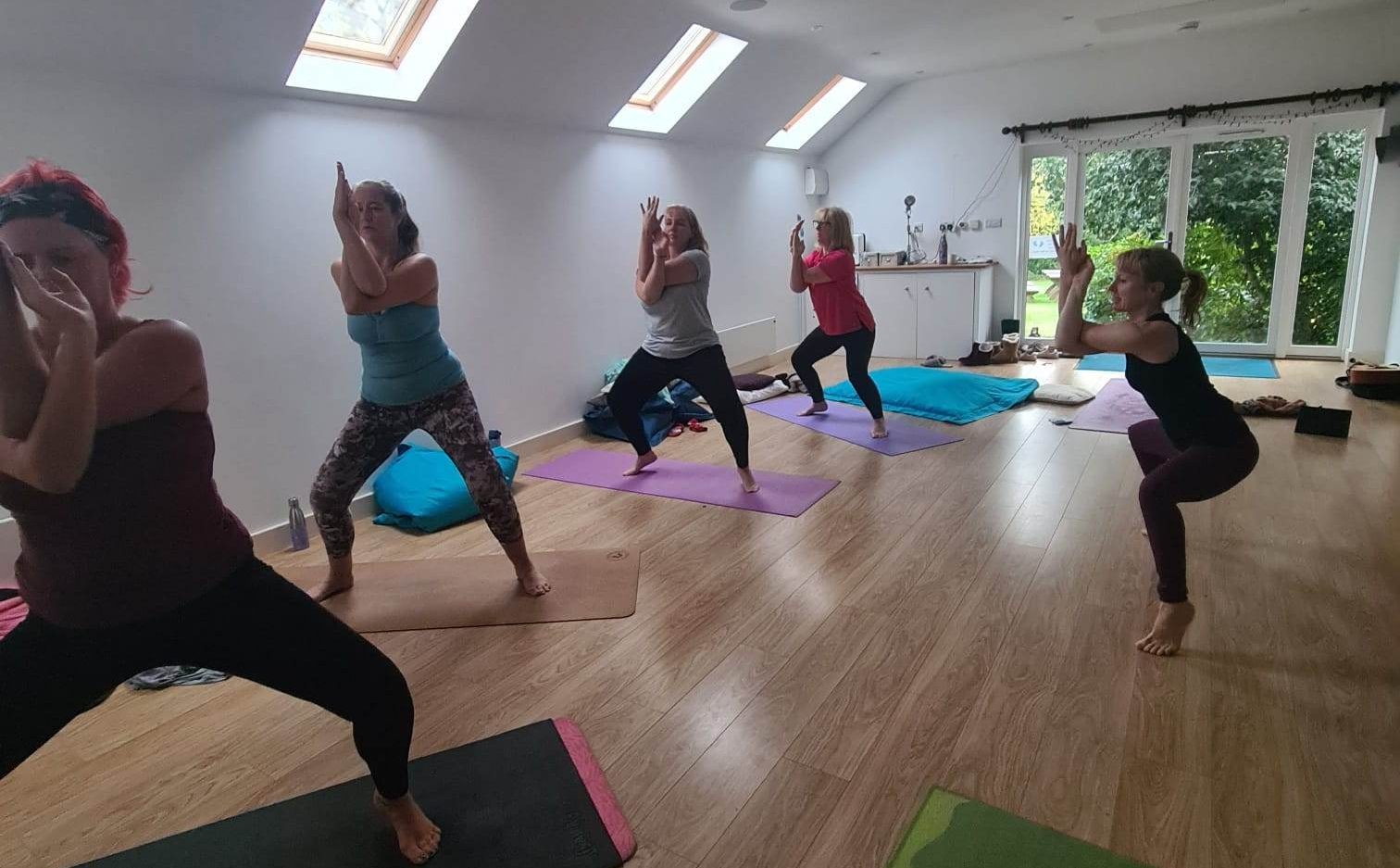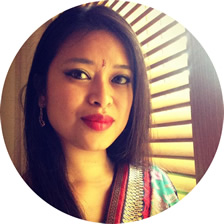 "Inspiring, skilful and encouraging – Gemma is an excellent yoga teacher. Her 200HR YTT is a wonderful blend of sharing her knowledge, helping improve skills and confidence, giving us time to practice and creating a supportive class atmosphere."


Cheryl Demesa, Brighton
"Gem is a brilliant teacher who delivers a strong practice in a gentle way. I've attended many classes run by her – which have all been amazing! She has a deep understanding of every aspect of yoga, which she beautifully weaves through her teaching."


Jennifer Nicholas, Brighton
"Gem's teaching style belies her commitment to the practice of yoga, sharing her infectious energy and love for life. YTT covers all the basics: love of yoga combined with keen business acumen and an appreciation of the competitive world we live in."


Georgina Collins, Hove
Join the Gem Yoga Tribe! Sign up today to receive your FREE chakra balancing meditation from Gem Yoga: