Gem Yoga is now based in Tavistock, Devon.
Gem Yoga offers affordable, inspirational yoga teacher training, retreats, workshops, classes and treatments. Gem's unique yoga teacher training packages are for yogis who want to expand their knowledge of yoga philosophy, deepen their understanding of the yoga practice and incorporate yoga into daily life. Gem Yoga also offers yoga teacher mentoring to support you on a personal level along your journey, to help you to run a successful, profitable yoga business embracing the career you love.
"It has been an absolute joy to teach yoga for the past 10 years. I love watching people's journeys and inspiring them towards their truth. The yoga teacher trainings and retreats have grown organically; I'm so excited to support and guide other yoga teachers, helping them to create a life of soul, mind, body alignment… yoga." Gemma Williams, Gem Yoga
My interest in yoga started aged 16 at my local lesiure centre. Since then I have travelled globally (India a few times) learning from many yogic backgrounds. My healing journey began aged 21, 2007, travelling around the world meeting magical healers, crystal workers, shamanic elders and guides. Since then my understanding of energy and this cosmic world just keeps expanding. I am a Reiki Master and trained Spiritual Healer. I also works with crystals and my spirit guides.
I enjoy studying the physical body. I am a fully qualified personal trainer, sports massage therapist, ayurvedic massage therapist and Thai Yoga massage therapist. I have also studied nutrition and gut health. I work closely with, and honour, the natural rhythms of nature, menstrual rhythms, and ayurvedic practices. I work intuitively looking at the relationship of the physical, mental, emotional and energetical bodies, how they are working together and how best to bring balance.
I am passionate to teach the yoga teacher trianing courses I have created for those wanting to progress their yoga journeys, to teach or for their own learning. I also love to support existing yoga teachers via mentoring and continued yoga teacher training education. I am honoured to walk this journey with you deeper into your yoga practice.
Namaste, Gem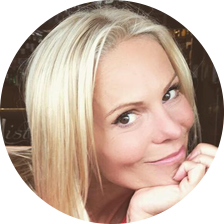 "Gemma's an incredible teacher who taught me how to become a yoga instructor and gave me the confidence to teach. She explains everything so well: the postures, anatomy and reasons for both mind and body as to why we practice certain asanas."


Lizanne Harris, Brighton
"During my mentoring session, we looked at my own beliefs as a yoga teacher. Gemma inspired me to banish negative attitudes, replacing them with positive intentions and affirmations. She is a beautiful soul with so much knowledge and Yogi wisdom. "


Georgina Oldfield, Sussex
"An uplifting mentoring session with Gemma has helped me focus and left me excited about the future. Gemma has a wonderful energy and is hugely passionate about what she does; a true inspiration. Highly recommend for teachers and students."


Sally Anker, Brighton
Join the Gem Yoga Tribe! Sign up today to receive your FREE chakra balancing meditation from Gem Yoga: