Gem Yoga's unique Mentoring packages are for yoga teachers who want to grow more confident in their teaching and expand their yoga knowledge to better aid their students. You will deepen your understanding of Yoga philosophy, Yoga anatomy, the Energy body, adjusting in class, Teaching Methodology, teaching authentically and how to run a successful Yoga business.
"It has been a gift, and an absolute joy to teach Yoga the last 10 years. I love watching people's journeys and inspiring them towards their truth. The mentoring program offering has manifested organically, and I am very excited to support Yoga teachers through their Yoga business, and their innermost dreams. Guiding them to create a life of soul, mind, body alignment… Yoga."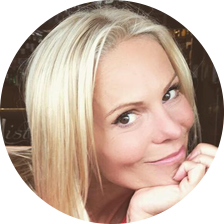 "Gemma is an amazing teacher. She explains everything so well, the postures, the anatomy and the reasons for both mind and body as to why we practice certain asanas. Gemma taught me to become a yoga instructor. Gemma gave me the confidence to go ahead and teach."


Lizanne Harris, Brighton
"During my inspiring mentoring session with Gem, we looked closely at my own personal beliefs as a yoga teacher. Working on banishing negative attitudes and replacing with really positive intentions and affirmations. Gemma is a truly beautiful soul and has so much knowledge and yogi wisdom to share. "


Georgina Oldfield, Sussex
"A Mentoring session with Gemma has totally uplifted me and made my focus clearer and my energy alight with the possibilities of the future! Gemma has a wonderful soul and is hugely passionate in all she pours her energy into. A true inspiration. I would highly recommend her talents to teachers and students alike."


Sally Anker, Brighton
Join the Gem Yoga Tribe!
Sign up today and receive a FREE chakra balancing meditation.