Space and Significance Retreat – Devon
Hosted by Gem Yoga & Lulu Minns Business Coach
Friday 8th – Monday 11th October 2021
Are you distracted, unfocused and your time is being swallowed up the small mundane tasks of every day? 
What if all the 'busy work' is stifling your creative process and significant work from coming to the forefront? 
Creativity needs SPACE to grow. Your SIGNIFICANCE (and significant work) needs your full & undivided attention…
This is the Retreat where you can make SPACE for the next version of you and the meaningful work you are here to do!! 
Imagine a world where more women were stepping into greater SIGNIFICANCE and being brave enough to stand out (and speak out) from that place too? 
The Space & Significance Retreat (designed by award winning Coach and Advocate for Women Lulu Minns) provides the space in nature, connections and intentional yoga classes (designed by Gems Yoga) for women to step into their greater significance.
Gemma will guide you through powerful morning classes, flowing through asanas with our breath (vinyasa), creating more openness and space into our being. We will deepen the experience with meditation and pranayama (breathing exercises) to awaken our significance as a conscious being and our feminine power.
In the evenings Gemma will take you through some deeply restorative Yin and Yoga Nidra practices. To unwind, release and let go of what no longer serves us. To allow the undoing that a retreat in nature can offer us. So that we can fully step into our power, our purpose, fully, as the women we came here to be. Gemma will also offer you individual practices you can take home with you to help support you on your journey.
Expect powerful coaching and yoga sessions to create the space you need to enable you step into significance and remove the blocks currently in your way. 
You'll leave this Retreat as the woman who's ready to amplify her significance for the YEAR and DECADE ahead. 
"Left being able to articulate what she does, why she does it and why it's important' – Kat
"Gave me courage to find my unique voice as a female leader" – Karen 
"I am thinking more creatively and on a larger scale than before" – Katie
"Loved it so much, I attended both in 2019 and 2020" – Jo  
Arrival time: 6pm Friday 8th October/ Departure time: 9.30am Monday 11th October
Investment: £645 / Early bird £595 (if paid before 30th June)
Price includes: 3 Nights accommodation, 1:1 coaching, group coaching, 2 morning empowering Yoga sessions, 2 evening Yin Yoga and Yoga Nidra sessions, 1 powerful morning meditation, group opening and closing ceremony.
Food will be a collaboration of all women at the retreat so please bring yummy food you'd love to eat and share with the group.
Contact Gem: gemyogalife@gmail.com
Contact Lulu: lulu@luluminns.com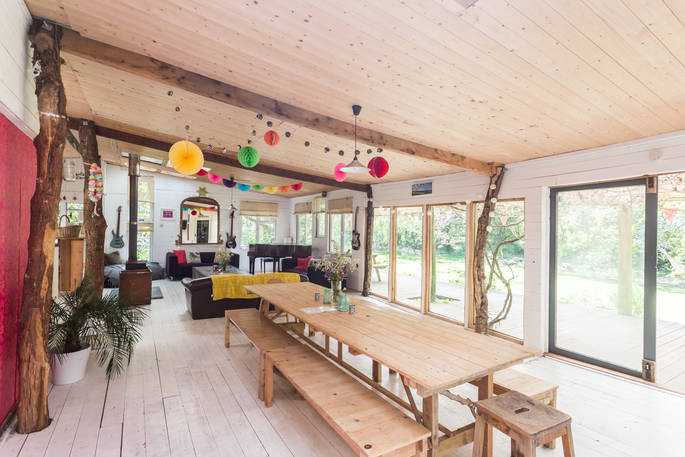 Join the Gem Yoga Tribe! Sign up today to receive your FREE chakra balancing meditation from Gem Yoga: