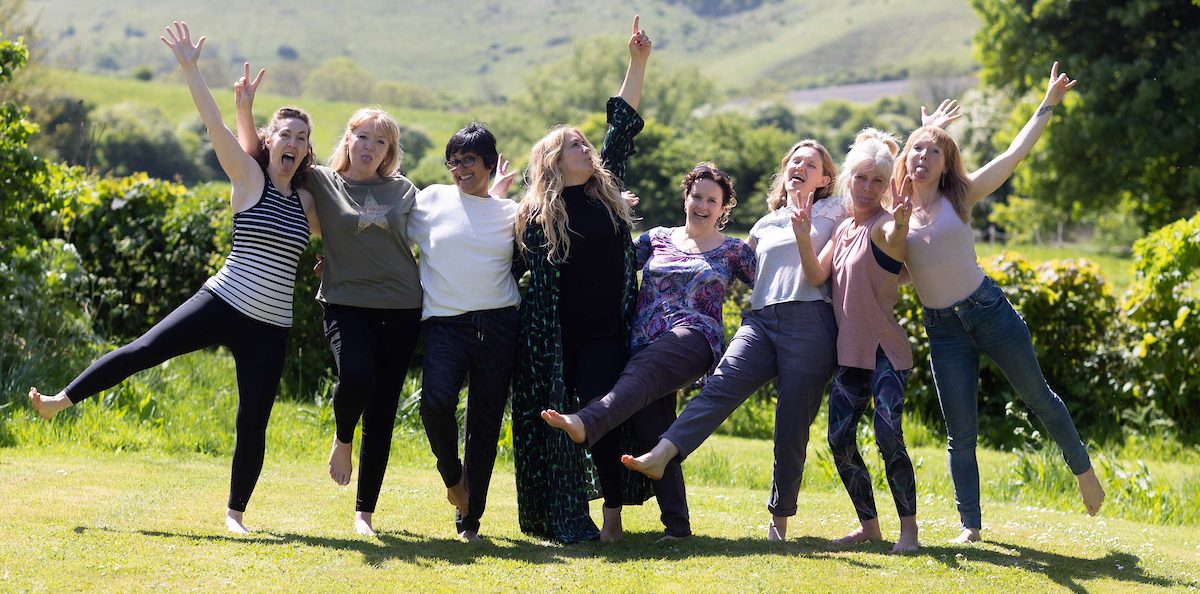 Sacred Feminine Yoga Retreat – Cornwall
Hosted by Gem Yoga & Lulu Minns Personal Development Leadership Coach
Spring Retreat: Tuesday 19th – Saturday 23rd March 2024
Autumn Retreat: Tuesday 1st – Saturday 5th October 2024
Are you ready to deepen and embed the seeds of your sacred feminine path?
Are you craving more connection to the cycles of mother nature and to yourself?  
We invite you to go deeper and gather with us to journey through the sacred divine feminine. 
Together, we will meet in the ancient heart of Cornwall, surrounded by all the elements of nature including a magical woodland, with rivers flowing, ancient caves and a nearby stone circle. 
Over 5 days, we will hold the space for you to journey within each season, element and energy whilst supporting you to clear the obstacles, nurture the seeds of intention and trust the void as it presents itself. 
This Sacred Feminine Retreat (March and October), is about us going deeper together and via invitation only.
It's time. Time for you. Time for the Feminine. 
"The most magical and life changing experience" – Emma 
"I felt blessed, peaceful and nurtured" – Kat
"Safety and Joy. My happy child self felt more present. Nature, Nurture, Patience" – Josephine 
"I feel nurtured, rejuvenated, inspired. Feel more connected to my feminine spirit energy. No more hiding away and the courage to own that." – Jo
"Let me be open to discomfort, Let me trust I am safe, Let me allow feedback from others, Let me know how to cope with it all." – Freya 
'I finally felt able to trust my own intuition and guidance' – Emily 
'A profound, powerful and transformational experience  – Lisa
Arrival time: 5pm Tuesday 19th March  / Departure time: 11am Saturday 23rd March 2024
Arrival time: 5pm Tuesday 1st October  / Departure time: 11am Saturday 5th October 2024
Where:  Rosemerryn Wood, Lamorna, Penzance TR19 6BN
Investment: £995 / Early bird £895 (until the 30th Sept 2023 / 30th March 2024)
Instalment plans available. 
4 Nights accommodation at Rosemerryn with plenty of space around which we interweave  :
1:1 coaching/mentoring, daily group ceremonies and coaching sessions, 
4 morning empowering Yoga and meditation sessions, 
2 evening restorative Yin Yoga and Yoga Nidra sessions. 
We love the food at our retreats to be a collaboration between the women who gather. 
We create and provide the evening meals with love! (weds to fri)
For breakfast and lunch, we ask each of you to bring £35 of your fav food to share. 
Plus bring a Tues eve meal/snacks or eat before you arrive.
Rooms are on a shared basis.
From Gemma and Lulu x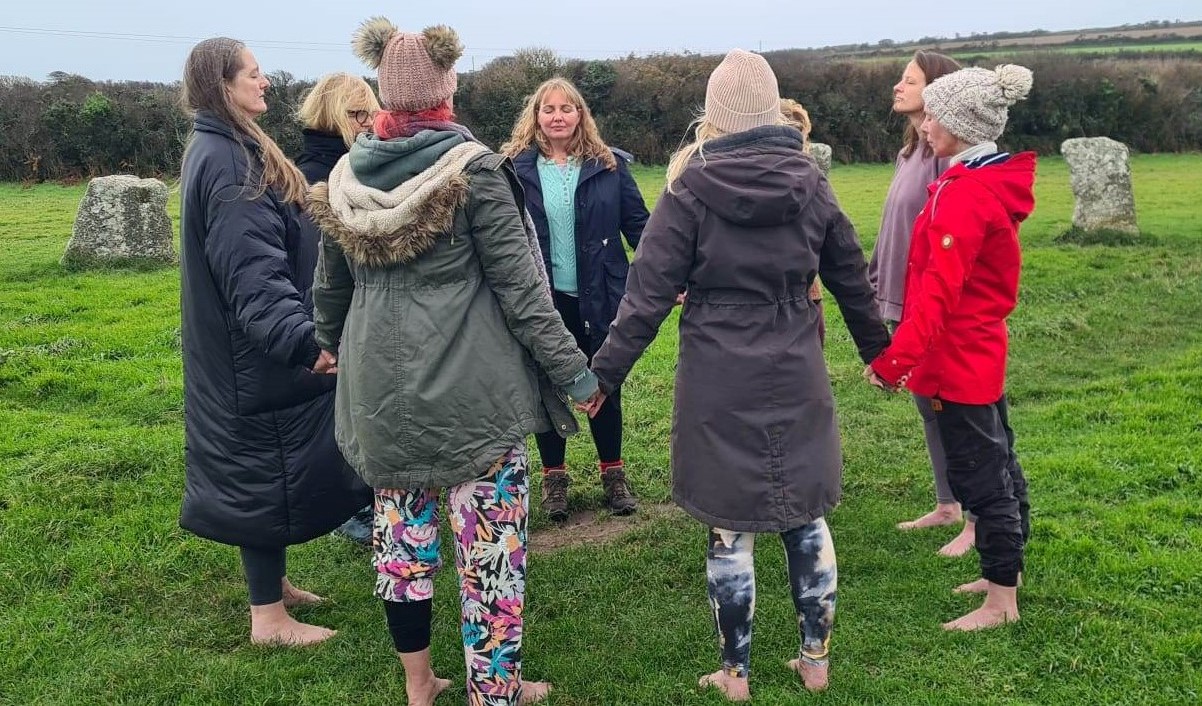 Join the Gem Yoga Tribe! Sign up today to receive your FREE chakra balancing meditation from Gem Yoga: