3 Keys to Self-Actualisation Yoga Retreat – Cornwall
Hosted by Gem Yoga & Lulu Minns Business Coach
Friday 8th – Sunday 10th July 

2022
We are thrilled to invite you to join us for the 3 Keys to Self Actualisation Retreat at one of nature's most stunning and awe-inspiring creations in one of Cornwall's most unspoilt hidden corners, also considered to be one of the UK's most spiritual and powerful sites: St Nectans' Glen.
Self Actualisation is finding (and executing) our higher sense of purpose, potential and creating peak (and plateau) experiences – it is a journey and not a destination. 
And as women, we face unique challenges and roadblocks to self actualisation which we can heal and work through as a collective. 
It's time to share our journey together, so just imagine walking together to the waterfall, through an ancient woodland with ivy clad trees, along the banks of the river as it sparkles and gurgles busily on it's journey to the sea. 
With private access to the waterfall – together we will use the fullness of summer to self securitise, self authorise and self expression (the 3 keys). 
The 3 keys to Self-Actualisation Retreat is a small and intimate 2 night retreat at St Nectans Glen, Cornwall and expertly designed by us using coaching tools and yoga practice to help you reach your higher potential and greater purpose. 
You'll be guided through deep coaching (group and individual) and complimentary healing yoga and meditation sessions to ensure you can overcome your internal barriers, create a sense of strength and feminine self worth before stepping into a place of your more authentic power.
This retreat is where you can really realise (and deepen) your full potential (and purpose). 
Along with daily yoga practice and meditation, the tools you'll learn (and deepen) on this retreat are ones you can return to over and over again as you keep moving forward and uncover your journey into actualising your HIGHER Potential and True purpose. 
"The 3 Keys have been instrumental in getting me back on my feet and pumping" – Sue Ellen
"I'm now content, I don't need permission" – Jo
"So many paradigm shifting epiphanies, mind blown" – Sara
"Magical and Transformational' – Karen
Arrival time: 2.30pm Friday 1st April   Departure time: 11am Sunday 3rd April
Plus you are welcome to join us for lunch in Bude at midday on Friday.
Where : St Nectans' Glen, Trethevy, Tintagel, PL34 0BG
Investment: £645 / Early bird £595 (By 30th April)
Price includes: 2 Nights accommodation at the Incredible St Nectan's Glen with Private Waterfall Access, 1:1 coaching/mentoring, group coaching, 2 morning empowering healing Yoga and meditation sessions, 1 evening Yin Yoga and Yoga Nidra sessions, group opening and closing ceremony. 
Food is self catering so we ask each of our attendees to bring around £20 of their favourite foods to share with the group for breakfasts and lunch. Lulu and Gem will provide delicious and healthy evening meals. 
Rooms are on a shared basis.
All places are via invitation and application only, so if you feel this Retreat is a MUST for you apply Now! We'd love to hear from you. 
Contact Gem – gemyogalife@gmail.com
Contact Lulu – lulu@luluminns.com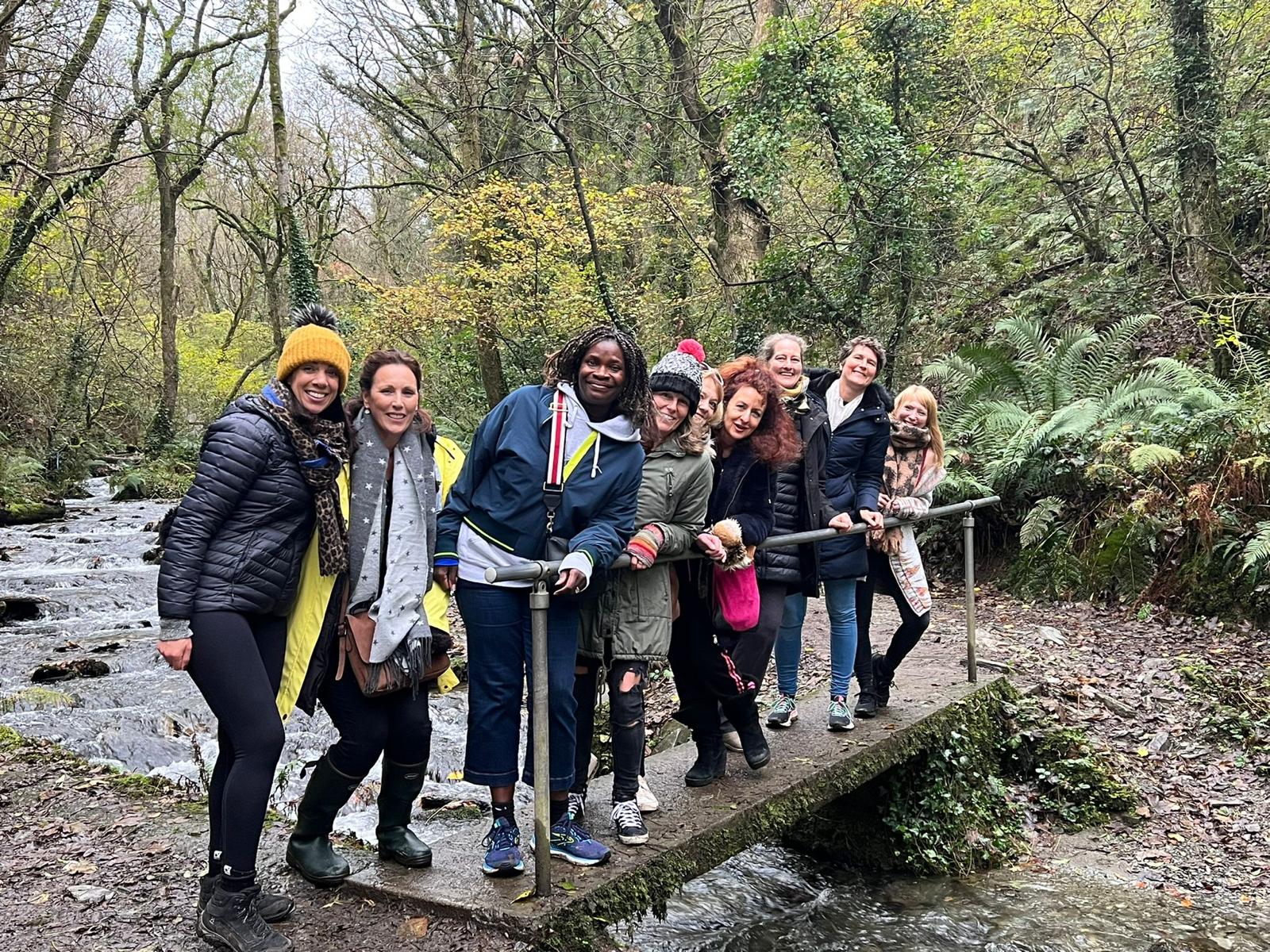 Join the Gem Yoga Tribe! Sign up today to receive your FREE chakra balancing meditation from Gem Yoga: