PRIVATE YOGA
In the comfort of your home, on your own or with a partner. Deepen your yoga practice and bring more balance and peace within and through your life. During your consultation we will discuss aims and goals, whether it's weight loss, injury recovery or stress relief we will find the yoga practice that is perfect for you. We will explore and deepen your awareness of asanas (physical yoga postures), meditation, pranayama (breathing exericises), nutrition and lifestyle choices.
YOGA TEACHER MENTOR PROGRAM
This unique package is for yoga teachers who want to grow more confident in their teaching and expand their yoga knowledge to better aid their students. You will deepen your understanding of Yoga philosophy, Yoga anatomy, the Energy body, Adjusting in class, Teaching Methodology and how to run a successful Yoga business. You will be encouraged and supported to find your own voice and teaching style.
THAI YOGA MASSAGE
I offer Sports Massage and Thai Yoga Massage. Sports Massage is great if you are sports orientated and want to optimise your training, helping your muscles work efficiently, and give them the release they need. Thai Yoga Massage is a deeply healing and restorative treatment, that allows you to go deep, and helps to re-balance the bodies energy system. The first treatment will include a consultation and postural assessment.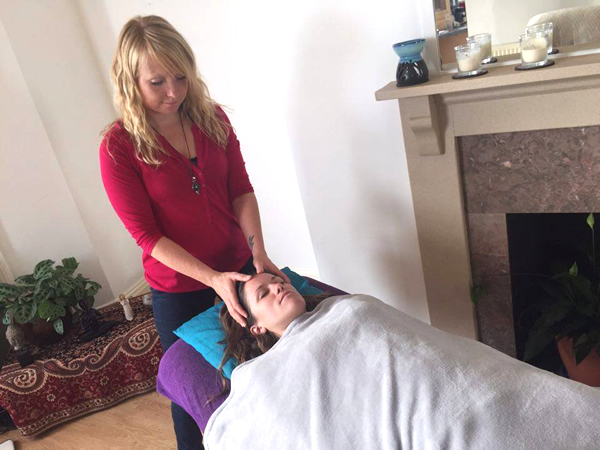 REIKI
Hands-on healing is also known as Spiritual Healing, and has been practiced by many cultures for thousands of years. Reiki is a Japanese technique for stress reduction and relaxation that also promotes healing. It is based on the idea that an unseen "life force energy" flows through us and is what causes us to be alive. If one's "life force energy" is low, then we are more likely to get sick or feel stress, and if it is high, we are more capable of being happy and healthy.
Subscribe to my monthly Yoga Newsletter for latest yoga events and offers!