Healing & Massage Therapy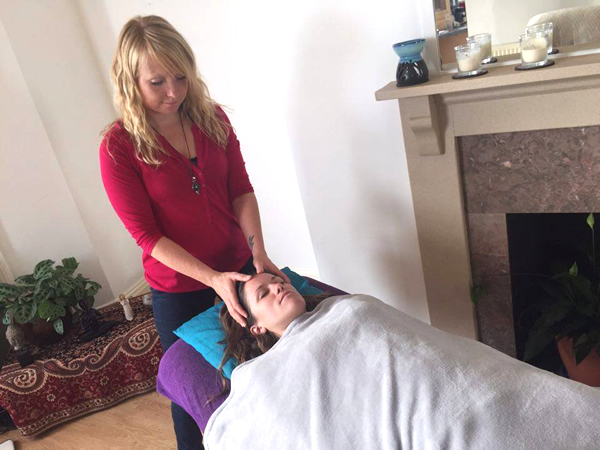 Therapies 
Gemma works on the energetical and physical body. You can book for physical deep tissue work (sports massage) or for more energetical spiritual healing (Reiki). Gem can also suggest what may be more appropriate each time. Thai Yoga massage can be a nice mixture of strong pressure and dropping deep into the energy body where deep healing can happen.
About Gemma Williams
Gemma's healing journey began aged 21, 2007, as she travelled around the world meeting magical healers, crystal workers, shamanic elders and guides. Since then her understanding of energy and this cosmic world just keeps expanding. Gem is a Reiki Master and trained Spiritual Healer. Gem also works with crystals and her spirit guides.
Gem has also studied extensively learning about the physical body. She is a fully qualified personal trainer, Sports massage therapist and Thai Yoga massage therapist. She has also studied nutrition and gut health.
Gem works closely with the natural rhythms of nature, menstrual rhythms, and ayurvedic practices. She works intuitively looking at how the physical, mental, emotional and energetical bodies are working together and how best to bring balance.
Gem's Offerings
Therapeutic & Sports Massage 1 hour – £60
Thai Yoga Massage 1.5 hours – £85
Reiki/Spiritual Healing 1 hour – £60
121 Yoga 1 hour – £75
"Gemma's massage and healing work is therapy for the mind body and soul. I came away feeling revitalised and fully present. Her treatments are the ultimate self care!"


Jennifer Merritt, Sussex
"Gemma is an exceptionally gifted healer. She works on a deep level cleansing the body. My mind body and soul danced together in total alignment. The feelings of rejuvenation, connection and wholeness is magical. Every body needs to experience this kind of magical massage at least once in their life."


Augustina Tetsola, Hove
"Gemma performed a very powerful energy healing on myself, and also my husband Neil reported that the pain in his shoulder that he had had for weeks had eased considerably after just one massage session."


Polly Bucknall, Ilfracombe
Join the Gem Yoga Tribe! Sign up today to receive your FREE chakra balancing meditation from Gem Yoga: