Gem Yoga Retreats & Courses
Retreats
Yoga and Creative Arts Retreat in Spain
Ignite Your Creativity – Yoga and Creative Arts Retreat
8 days of inspiration and imagination
Sat 27 th April – Sat 4 th May 2019
This retreat will help you to reconnect with your inner joy and playfulness, develop insight and intuition, and 
dissolve any barriers to living fully and creating freely. Set in the stunning semi-wild parkland of Riverheart Retreats, Ignite Your Creativity is the perfect retreat for anyone seeking inspiration, or wanting to treat their inner artist with some much needed time out.
The retreat is based around four core themes:
2. Connection With The Source; Spiritual Electricity
3. Creative Play; Sensory Discovery
4. From Gratitude to Abundance
Within each of these, you will be led through heart warming and inspiring workshops in:
and a host of other delicious activities including a chance to wild swim in a stunning mountain river and explore the traditional and beautiful Andalucian town of Coin.
Inspired by Julia Cameron's seminal book The Artist's Way, this retreat will support you to delve deep into your wildest dreams, giving you the clarity to discover what makes your heart sing, and the courage to make it manifest
It is a particularly poignant retreat for Riverheart Retreats owner Samm, as it was through following The Artist's Way that Riverheart itself came into creation; and it is this mission of empowering others to experience and create their own magical potential that is at the heart of all that Riverheart does.
Accommodation is onsite in Riverheart's beautiful gardens, with additional rooms available in the neighbouring finca. Guests can choose their own dream nest to sleep in – from a geodesic dome, to a cosy wooden cabana, adventurous bell tent, or traditional Andalucian stable-room.
Food is organic and locally produced wherever possible, and will be an important part of your sensory experience.
MASSAGE:
A massage therapist will be available on some days, bookable in advance.
With private accommodation – £960 / 1,100 EUR
EARLY BIRD PRIVATE (payment in full before January 31 st 2019) – £830 / 950 EUR
With shared accommodation – £785 / 900 EUR
EARLY BIRD SHARED (payment in full before October 1 st 2018) – £655 / 750 EUR
*Please note, the retreat will be charged in Euros, however comparative prices are given in Pounds for ease of 
reference.
We are also delighted to offer a subsidised place under Riverheart Retreat's Asya Programme for anyone who is struggling physically or emotionally, who would benefit from being part of a caring community for a few days but wouldn't normally be able to afford a retreat. The Asya Programme aims to further the spirit of yoga and the principles of Buddhism by strengthening our shared humanity, and is an integral and anonymous part of each Riverheart retreat – please contact samantha@riverheartretreats.com to self-nominate or refer a friend.
Included in your Retreat:
8 days / 7 nights accommodation
All onsite workshops and activities
Transport to all offsite retreat activities
Wine and Beer (Provided with an honesty payment system)
Personal Spending (for example on your Artist's Date)
*Places are limited so get in touch soon to book your place on this magical retreat – samantha@riverheartretreats.com
09:30 – 10:30 Breakfast – a delicious assortment of fresh fruit, whole cereals, porridge with superfood supplements, and Spanish tostadas with herby tomatoes
11:00 – 14:00 Creative workshop – Raw Chocolate Making / Poetry Writing / Life Drawing
12:00 – 13:30 Free time to develop your writing, swim, enjoy a massage, or lounge in a hammock and read
14:00 – 15:00 Lunch – a colourful buffet of superfood salads, fresh breads (including wheat-free), and local olives and cheeses
15:00 – 18:00 Creative workshop – Artist's Way Prompts / Chanting / Drawing Faces / Writing Fiction
18:00 – 19:30 Free time to develop your writing, swim, enjoy a massage, or lounge in a hammock and read
19:30 – 20:30 Supper – paellas, tortillas, or sensational stews depending on what culinary inspiration guides our chef that day!
20:30 – 21:30 Evening session – this may be a dreamy yoga nidra, a fire clearing ritual, a cacao ceremony or an evening of music around the fire.
21:30 – sleep Journaling and private time
YOUR TEACHERS:
Samm Short – Riverheart Owner and Fellow Yogini, Artist, Writer and Mentor – Fearless love; Courageous expression
These are the two guiding principles that I try to work from each day, and that Riverheart has been founded on. For me, the practices of writing, painting, yoga and meditation all seek to discover and express the same truth – that love and joy are at the root of all things. Ancient and sacred, these offerings are the cornerstones of Riverheart, and it is both my deepest hope and my wildest dream that some of this magic will prove as contagious as I believe it to be.
Tapping into the subconscious, practicing creative permission (yes you can write, you can paint, and you can do it in your own way!) and surrendering to the natural flow of life are themes in all 
my classes. Whether it's a Sufi meditation, a yin yoga workshop, or a wild poetry session, we'll be working together towards greater self-awareness, acceptance and peace.
We are born with one imperative – to change, constantly and often unknowingly. And this currenT mind-heart-body-soul has been shaped by its fair share of influences along the way: from teaching to social work, child care to special needs care, international development to environmental conservation, editing to mentoring. 
In Riverheart it's found a new home, where past and future energies combine. And now it's waiting for you, too. The gateway is open, and the magic is ready. Come. May all beings everywhere be peaceful and free, Namaste.
Gemma Williams – Riverheart Guest Teacher and Fellow Yogini, Musician, Artist, and Mentor
Yoga, for me, is union, alignment, of body, mind and soul. Through practicing Yoga we can see clearer who we are, and be in a stronger place to act out our truth. Yoga philosophy inspires me, and I see the tools of yoga to help us live our full potential and live out our magical lives. Like Samm, I believe we are creative beings, and I believe spirituality and creativity are intertwined. The universe and ourselves create, it is what we do. Tapping into our creativity is healing, empowering and inspiring.
I have travelled worldwide, learning from different yoga backgrounds. I am also a personal trainer, sports massage therapist, and Thai Yoga massage therapist. I love to learn about the body's anatomy and function. This shows through the way I teach yoga. I see the physical, mental, emotional and spiritual bodies as reflections of each other; to become balanced and healthy we 
need to work on each of these aspects within ourselves. I like to take a holistic approach to life and when helping my clients, using yoga as a tool to create a strong body and mind, and to create the lives we deserve.
Connecting back with our true self and listening to what the body really needs is the beginning of a beautiful journey of self-discovery. Throughout our daily activities we spend most of our time in 
our thoughts, and often worrying and stressing. Yoga helps us to practice being in the moment and seeing the bigger picture; that we are all here to have fun on this big beautiful magical playground called Earth!
Samantha@riverheartretreats.com
www.riverheartretreats.com
www.Facebook/RiverheartRetreats
www.instagram/riverheartretreats
www.facebook.com/gemyogaandfitness/
Courses
18th – 21st March 2019 – This unique experience allows you to complete your Yin Yoga Teacher Training in a stunning retreat centre in the Sussex countryside. Surrounded my nature, and away from the responsibilities of life, you can completely unwind, learn about the wonders of Yin Yoga, and experience the benefits at a deeper level on retreat. We have chosen the course to run during Spring equinox, when the days start getting longer, nature starts blossoming and we can attune our energy with this grounding, awakening, and transformational time. Our yoga sessions will take place in a newly built yoga studio, previously a barn, next to the retreat house.
1st – 26th Sept 2019 – Gem Yoga 200hr Yoga Teacher Training course will be run on the beautiful thai island of Ko Samui. The course itself is an intensive 28-day (200 hours) training program designed for a small group size of 10 students. Gem Yoga is offering you an opportunity to express your love and enthusiasm for yoga – for life! An opportunity to take your yoga practice and inner exploration to the next level. Taking our intensive course will provide successful students with the bedrock skills to establish their own business.
Yoga Alliance CEP Adjustment Workshop for Teachers @Dynamic Hot Yoga
Sunday 4th November 2018 – 1pm – 4pm
£35
BOOK WORKSHOP & MORE INFO
Yoga Alliance CEP Hips Anatomy Workshop @The Healthy Living Company
Friday 22nd February 2019 – 1pm – 4pm
£35
BOOK WORKSHOP & MORE INFO
Yoga Alliance CEP Shoulders Anatomy Workshop @The Healthy Living Company
Friday 29th March 2019 – 1pm – 4pm
£35
BOOK WORKSHOP & MORE INFO
Yoga Alliance CEP Core, Arm Balancing and Handstand Workshop @The Healthy Living Company
Friday 26th April 2019 – 1pm – 4pm
£35
BOOK WORKSHOP & MORE INFO
Yoga Alliance CEP Chakra Balancing Workshop @The Healthy Living Company
Friday 25th October 2019 – 1pm – 4pm
£35
BOOK WORKSHOP & MORE INFO
Yoga Alliance CEP Adjustment Workshop for Teachers @The Healthy Living Company
Friday 22nd November 2019 – 1pm – 4pm
£35
BOOK WORKSHOP & MORE INFO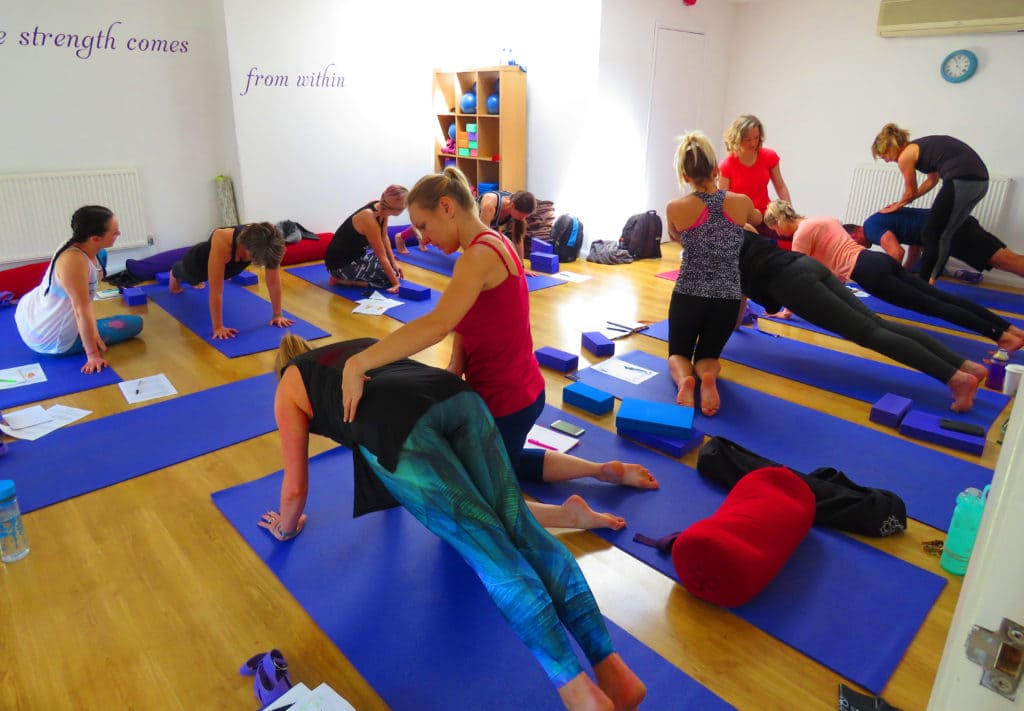 Yoga and Creative Arts Retreat in Spain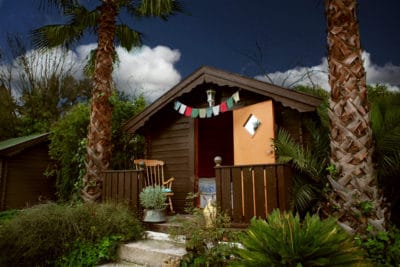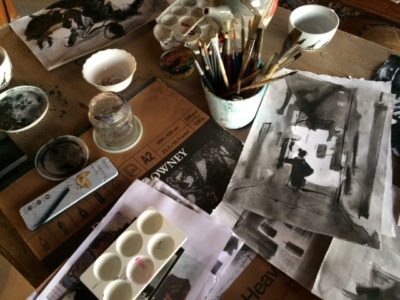 Subscribe to my monthly Yoga Newsletter for latest yoga events and offers!