Gem Yoga Retreats & Workshops
Retreats
Vinyasa Flow & Yin Yoga Retreat in Spain
1 – 7 May 2017 & 9 – 15 May 2018 – Recharge and reconnect with the life you deserve
– Daily meditations, yoga nidra and pranayama practice
– Fascinating daily workshops
– Twice daily yoga practice on our stunning mountain-side platform
– Delicious, nourishing, vegetarian menu prepared by your chef
– A time for healing
Style of Yoga to be Taught: The yoga practice will be open to all levels. Modifications will be given throughout. We are all so different, physically, mentally and emotionally. You will be encouraged to really listen to what your body needs, and this may change day to day. Some days you may feel full of energy and some days you may feel tired. You will be encouraged to take the practice at your own pace and nurture your body and mind, at the same time as developing strength and flexibility physically and mentally.
Your Journey: Each day you will be taken on an inner journey to reconnect you to your truth and your hearts dreams and intentions for this life. Are you living the life you want to live? Is your work in tune with your highest truth? Do you do the hobbies and things you love on a daily or weekly basis? And if not, what is stopping you?
Our busy daily lives are now full of stress and responsibilities… but this is not our truth or natural state. When we live too much like this, we become run down and maybe ill. We need to learn to harness our inner wisdom, and listen. We each have our own dharma, this is our truth, doing the things we love, the work we are good at naturally. When we follow this, we become more in tune, feel more balance in our lives, and are full of inner strength, vitality and energy.
Throughout the week, we will learn how to harness the tools of listening. We really do have all the answers inside of us. But when we are too busy and stressed it is hard to be still and listen. This week will give you that opportunity. The retreat will create a safe, open, friendly, healing space, where you can explore freely and feel comfortable to do as much or as little as you like.
The Practice: We will start each day with a dynamic Vinyasa flow to recharge and energize our system. We will come into the body through breath and movement. Each day will have a different asana (yoga postures) focus but we will work on your personal development of where you would like to go within your asana practice. We will finish our practice with pranayama (breathing exercises) and meditation, to help us cleanse and detox our busy minds and bodies.
Our evening practice will be a restorative Yin flow. A chance to really unwind and let go. We have so much Yang in our lives with work, responsibilities, strong yoga practices or exercises routines. As a society, we need to slow down and de-stress. With a Yin asana practice we hold poses for 3-5 minutes. This gives the facia (connective tissue) of the body time to release. We can go deeper into poses, and into our muscles, releasing tension at a deeper level. Yin is becoming increasingly popular to complement the yang dynamic yoga practices. Yin releases the 'issues in our tissues'!
Each morning will begin with a different meditation to set our intention for the day. There will be a dynamic vinyasa morning practice each day with a different theme, for example letting go at the hips, or heart opening back bends. You will be encouraged to go at your own pace and listen to your body. We will finish each day with a restorative Yin flow, and finish with Yoga Nidra. Yoga Nidra is a very relaxing meditative practice that allows you to rest at a very deep level of consciousness.
Daily timetable for yoga retreat:
07.30 Pranayama or morning meditation
08.00 Morning yoga practice
09.30 – 10.15 Breakfast buffet
11.00 Workshop (practical/theoretical) or free time
13.00 Lunch
15.00 Free time
19.00 Evening yoga practice
20.30 Meditation or Yoga Nidra
21.00 Evening meal
(Please note, this is a sample timetable and may be subject to change.)
There will be one workshop a day, it may be in the morning or afternoon. There is also the option to visit local markets on Wednesday and Sunday.
Price Per Person:
The Vinyasa and restorative Yin yoga retreat for May 2018 costs €450 per person, including all meals, yoga, workshops & equipment. Not including flights or transfers.
Reserve your place today with just €140 deposit.
Workshops & Courses
Yoga Teacher Training @Dynamic Hot Yoga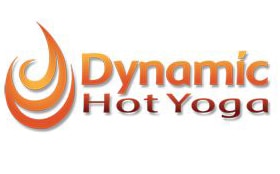 Gem Yoga is the Lead teacher on the 200hr Yoga Teacher Training course at Dynamic Hot Yoga, Hove. Dynamic Hot Yoga is one of the most universal forms of Hatha Yoga incorporating Sports Science. The course itself is an intensive 16-day (200 hours) training program designed for a small group size of 10 students. Dynamic Hot Yoga is offering you an opportunity to express your love and enthusiasm for yoga – for life! Taking our intensive course will provide successful students with the bedrock skills to establish their own business.
Yoga Teacher Training @Harmonise (Revitalise) 
If you are interested in completing your 200hr Yoga Teacher Training in Vinyasa and Hatha yoga, with flexibility of time to fit around your work, Gem Yoga is teaching at Revitalise along side Clare Brown and Alexa Garside. Harmonise Training Academy is a 200hr Yoga Alliance registered training school (RTS) and has been successfully offering Yoga and Pilates to a large database of clients since 2003. As specialists in this field, we know how important quality training is, what expectations of clients are and how to meet them. All of our recent graduates were teaching within 2 weeks of passing their practical assessment – yes, that's 100%. We have a maximum of 12 students on each course, ensuring you receive a high level of tutor interaction and expert instruction throughout.
Yin Yoga Teacher Training 30 hours @Revitalise
Yin is becoming increasingly popular in the yoga world, as we are currently over dominate in Yang (dynamic/strong) yoga practice, and are realizing the need for its complementary Yin (restorative/gentle) practice, and all the benefits Yin has to offer. Our Yin course will cover a variety of flows, understanding of facia and its relationship to the Chinese medicine meridian system.
Core, Inversions and Arm Balancing Yoga Workshop @The Healthy Living Company
Sunday 5th November 2-4pm
£25
BOOK WORKSHOP & MORE INFO
Yoga Alliance CEP Arm Balances and Handstand Workshop @Dynamic Hot Yoga
Sunday 21st January 2018 – 1pm – 4pm
£35 (DHY members £30)
BOOK WORKSHOP & MORE INFO
Yoga Alliance CEP Anatomy Shoulders Workshop @Dynamic Hot Yoga
Sunday 18th Febuary 2018 – 1pm – 4pm
£35 (DHY members £30)
BOOK WORKSHOP & MORE INFO
Yoga Alliance CEP Anatomy Hips Workshop @Dynamic Hot Yoga
Sunday 18th March 2018 – 1pm – 4pm
£35 (DHY members £30)
BOOK WORKSHOP & MORE INFO
Yoga Alliance CEP Chakra Balancing Workshop @Revitalise Brighton
Sunday 29th April 2018 – 10am – 2.30pm
£45
BOOK WORKSHOP & MORE INFO
Yoga Alliance CEP Anatomy Hips & Shoulder Focus Workshop @Revitalise Brighton
Sunday 3rd June 2018 – 10am – 2.30pm
£45
BOOK WORKSHOP & MORE INFO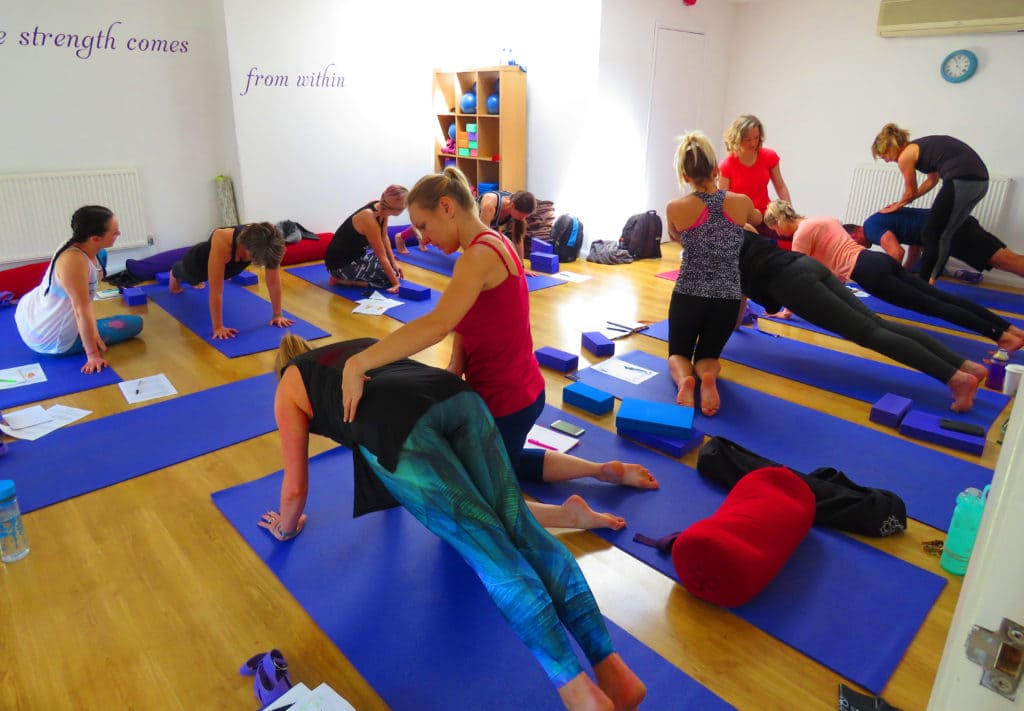 Subscribe to my monthly Yoga Newsletter for latest yoga events and offers!