Gem Yoga Retreats & Workshops
Retreats
Gem Yoga and Do Your Om Thing 2017 Yoga Retreat

Friday 9th – Sunday 11th June 2017 – £295
Come relax, rejuvenate, play and explore in the beautiful English countryside of Sussex! A retreat is a perfect time to take yourself away from the business of life and responsibilities, and come back to yourself, and your dreams. A week is a great time to unwind, reconnect, and reflect on life and where you are. Price includes: Accommodation at Gayles retreat centre, dynamic morning yoga practice, restorative Yin yoga evening practice, meditations, and yoga workshops. 3 meals each day and snacks all provided. Massages/Healings can be booked additionally. Daily Schedule:
7.30 – 9am – Morning dynamic Yoga Practice and Meditation
9-10am – Breakfast
10am – 2pm – Relax/explore/Walking/Yoga workshop
2- 3pm – Lunch
3 – 5.30 pm – Relax/explore/Walking/Yoga workshop
5.30 – 7pm – Restorative Yin practice
7pm – Dinner and chill out time
9.30pm – Yoga Nidra
Family Yoga Retreat in Spain
14th – 20th August 2017
Gem yoga will be teaching on a week long family Yoga retreat in the beautiful Southern Spain at Riverheart Retreats. This is an incredible opportunity for your family to be together, in nature, connecting and playing. We start and end each day together with a short meditation and sharing circle, which provides a chance to reconnect with one another, to set any intentions and to offer thanks. Meal times are also spent together and are a wonderful opportunity to share stores about your activities in the day so far. Around these communal times, our wonderful children's team will care for the younger members of the family, leading sessions in yoga, nature exploring, singing, art and storytelling.
For the adults, we offer a daily yoga and meditation session, and then plenty of free time for relaxation or a taster session – this is the perfect time and place to explore something new, so why not book in for a poetry workshop, a painting session or a private yoga class? One to one sessions are available, or book in with your partner for a shared experience that provides a new and joyful way of engaging together. Massage therapies will also be available; these and the taster sessions can be arranged at the time of booking – though we'll keep a few spots free just in case you want to go back for more!
A typical day looks like this:
08:30 – 09:00      Morning meditation and sharing circle
09:00 – 10:00 Breakfast, a delicious assortment of fresh fruit, whole cereals, porridge with superfood supplements, and Spanish tostadas with herby tomatoes, as well as jams and spreads.
10:00 – 12:00      Kids' activities / Free time for adults
12:00 – 13:30      Kids' activities / Adults' yoga and meditation class
13:30 – 14:30   Lunch – a colourful buffet of superfood salads, fresh breads (including wheat-free), and local olives and cheeses
14:30 – 16:00      Siesta, time for everyone to rest and digest, play in the pool, or book in for a taster session
16:00 – 18:00      Kids' activities / Free time for adults / Family yoga session
18:00 – 19:00      Evening meditation and sharing circle
19:00 – 20:00    Supper – paellas, tortillas, or sensational stews depending on what culinary inspiration guides our chef that day!
20:00 – 21:00     Evening session – this may be a dreamy yoga nidra, a fire clearing ritual, a cacao ceremony or an evening of music around the fire.
21:00 onwards   Quiet time
Workshops & Courses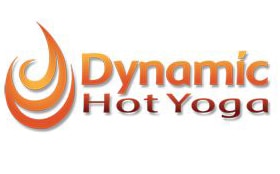 Gem Yoga is now teaching 200hr Yoga Teacher Training courses at Dynamic Hot Yoga, Hove. To find out more go to: Dynamic Hot Yoga Teacher Training
Yoga CPD Workshop @Revitalise
Gem Yoga is teaching Yoga CPD workshops at Revitalise Brighton. If you are registered with Yoga Alliance you will gain CPD training hours on this course.
Yin Yoga Teacher Training 30 hours @Revitalise
Yin is becoming increasingly popular in the yoga world, as we are currently over dominate in Yang (dynamic/strong) yoga practice, and are realizing the need for its complementary Yin (restorative/gentle) practice, and all the benefits Yin has to offer. Our Yin course will cover a variety of flows, understanding of facia and its relationship to the Chinese medicine meridian system.
Chakra Balancing Yoga Workshop
WHEN: Sunday 7th May 2017 – 2-4PM
WHERE: The Healthy Living Company – 94-96 Northease Drive – Hove
Learn to tune in and help balance your chakra (energy) system. You will go through each chakra, meditating and practicing asana to connect, understand, let go and balance your energetical centers. This will be a personal exploration experience of learning what is going on for you, messages from the body, and how you can bring more balance into your life.
Exploring asanas (yoga postures) to help tune and balance the 7 main energy centres, called chakras. Each chakra is associated with particular functions within the body and with specific life issues and the way we handle them, both inside ourselves and in our interactions with the world. Chakras become blocked by stress and holding on to negative emotions.
Practicing yoga poses that correspond to each chakra can release these blockages and clear the path to feeling whole, becoming your true self and connecting to your higher consciousness. Lean to come into balance physically, mentally, emotionally and spiritually. For all abilities. £25.
Subscribe to my monthly Yoga Newsletter for latest yoga events and offers!