Gem Yoga Retreats & Workshops
Retreats
Gem Yoga and Do Your Om Thing 2017 Yoga Retreat

Friday 9th – Sunday 11th June 2017 – £295
Come relax, rejuvenate, play and explore in the beautiful English countryside of Sussex! A retreat is a perfect time to take yourself away from the business of life and responsibilities, and come back to yourself, and your dreams. A week is a great time to unwind, reconnect, and reflect on life and where you are. Price includes: Accommodation at Gayles retreat centre, dynamic morning yoga practice, restorative Yin yoga evening practice, meditations, and yoga workshops. 3 meals each day and snacks all provided. Massages/Healings can be booked additionally. Daily Schedule:
7.30 – 9am – Morning dynamic Yoga Practice and Meditation
9-10am – Breakfast
10am – 2pm – Relax/explore/Walking/Yoga workshop
2- 3pm – Lunch
3 – 5.30 pm – Relax/explore/Walking/Yoga workshop
5.30 – 7pm – Restorative Yin practice
7pm – Dinner and chill out time
9.30pm – Yoga Nidra
Family Yoga Retreat in Spain
14th – 20th August 2017
Gem yoga will be teaching on a week long family Yoga retreat in the beautiful Southern Spain at Riverheart Retreats. This is an incredible opportunity for your family to be together, in nature, connecting and playing. We start and end each day together with a short meditation and sharing circle, which provides a chance to reconnect with one another, to set any intentions and to offer thanks. Meal times are also spent together and are a wonderful opportunity to share stores about your activities in the day so far. Around these communal times, our wonderful children's team will care for the younger members of the family, leading sessions in yoga, nature exploring, singing, art and storytelling.
For the adults, we offer a daily yoga and meditation session, and then plenty of free time for relaxation or a taster session – this is the perfect time and place to explore something new, so why not book in for a poetry workshop, a painting session or a private yoga class? One to one sessions are available, or book in with your partner for a shared experience that provides a new and joyful way of engaging together. Massage therapies will also be available; these and the taster sessions can be arranged at the time of booking – though we'll keep a few spots free just in case you want to go back for more!
A typical day looks like this:
08:30 – 09:00      Morning meditation and sharing circle
09:00 – 10:00 Breakfast, a delicious assortment of fresh fruit, whole cereals, porridge with superfood supplements, and Spanish tostadas with herby tomatoes, as well as jams and spreads.
10:00 – 12:00      Kids' activities / Free time for adults
12:00 – 13:30      Kids' activities / Adults' yoga and meditation class
13:30 – 14:30   Lunch – a colourful buffet of superfood salads, fresh breads (including wheat-free), and local olives and cheeses
14:30 – 16:00      Siesta, time for everyone to rest and digest, play in the pool, or book in for a taster session
16:00 – 18:00      Kids' activities / Free time for adults / Family yoga session
18:00 – 19:00      Evening meditation and sharing circle
19:00 – 20:00    Supper – paellas, tortillas, or sensational stews depending on what culinary inspiration guides our chef that day!
20:00 – 21:00     Evening session – this may be a dreamy yoga nidra, a fire clearing ritual, a cacao ceremony or an evening of music around the fire.
21:00 onwards   Quiet time
Workshops & Courses
Yoga Teacher Training @Dynamic Hot Yoga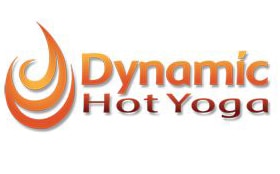 Gem Yoga is the Lead teacher on the 200hr Yoga Teacher Training course at Dynamic Hot Yoga, Hove. Dynamic Hot Yoga is one of the most universal forms of Hatha Yoga incorporating Sports Science. The course itself is an intensive 16-day (200 hours) training program designed for a small group size of 10 students. Dynamic Hot Yoga is offering you an opportunity to express your love and enthusiasm for yoga – for life! Taking our intensive course will provide successful students with the bedrock skills to establish their own business.
Yoga Teacher Training @Harmonise (Revitalise) 
If you are interested in completing your 200hr Yoga Teacher Training in Vinyasa and Hatha yoga, with flexibility of time to fit around your work, Gem Yoga is teaching at Revitalise along side Clare Brown and Alexa Garside. Harmonise Training Academy is a 200hr Yoga Alliance registered training school (RTS) and has been successfully offering Yoga and Pilates to a large database of clients since 2003. As specialists in this field, we know how important quality training is, what expectations of clients are and how to meet them. All of our recent graduates were teaching within 2 weeks of passing their practical assessment – yes, that's 100%. We have a maximum of 12 students on each course, ensuring you receive a high level of tutor interaction and expert instruction throughout.
Yin Yoga Teacher Training 30 hours @Revitalise
Yin is becoming increasingly popular in the yoga world, as we are currently over dominate in Yang (dynamic/strong) yoga practice, and are realizing the need for its complementary Yin (restorative/gentle) practice, and all the benefits Yin has to offer. Our Yin course will cover a variety of flows, understanding of facia and its relationship to the Chinese medicine meridian system.
Yoga Alliance CEP Anatomy Hips Workshop @Revitalise Brighton
Sunday 25th June 10am – 2.30pm
£45
BOOK WORKSHOP & MORE INFO
Yoga Alliance CEP Arm Balances and Handstand Workshop @Revitalise Brighton
Sunday 16th July 10am – 2.30pm
£45
BOOK WORKSHOP & MORE INFO
Core, Inversions and Transitions Yoga Workshop @The Healthy Living Company
Sunday 24th September 2-4pm
£25
BOOK WORKSHOP & MORE INFO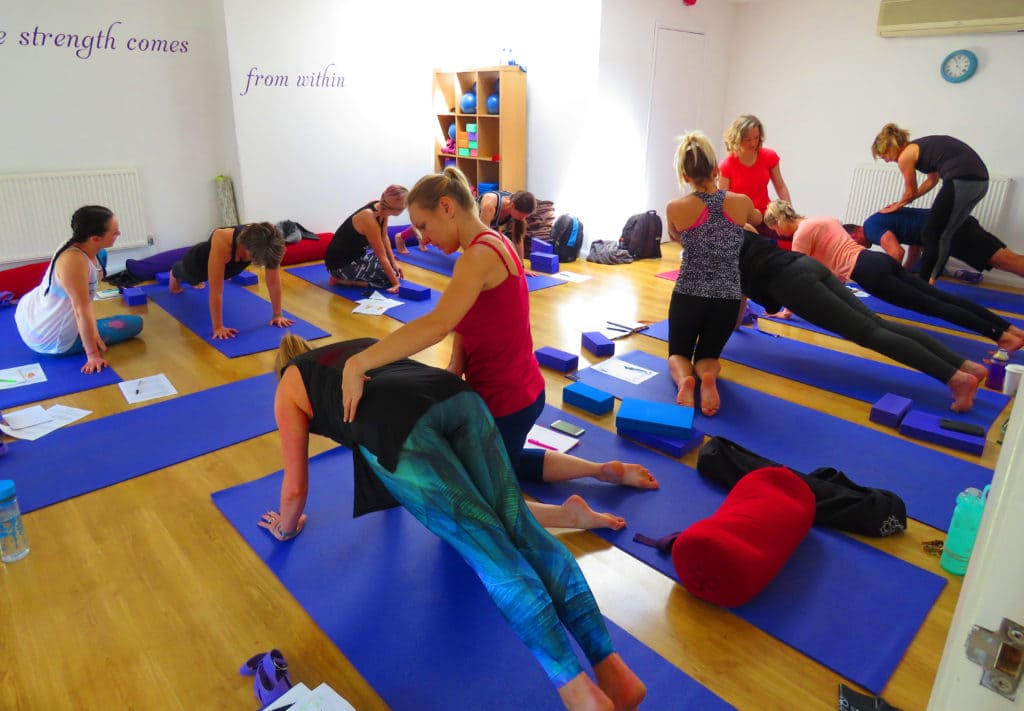 Subscribe to my monthly Yoga Newsletter for latest yoga events and offers!